Airchecks for Actors
Do you need to get your scenes from past projects? Reel Today offers the easiest way for you to get your footage. Simply create a free account, login and place an order.
Easy Ordering
Click the Create Order button and enter the details of the scene(s) you would like to have captured.
Review and place your order.
Fast Processing
1-2 business day processing time
We capture your scenes in high-definition 1080p
We provide clean In and Out points for a polished presentation
We add your scenes to your account for easy access.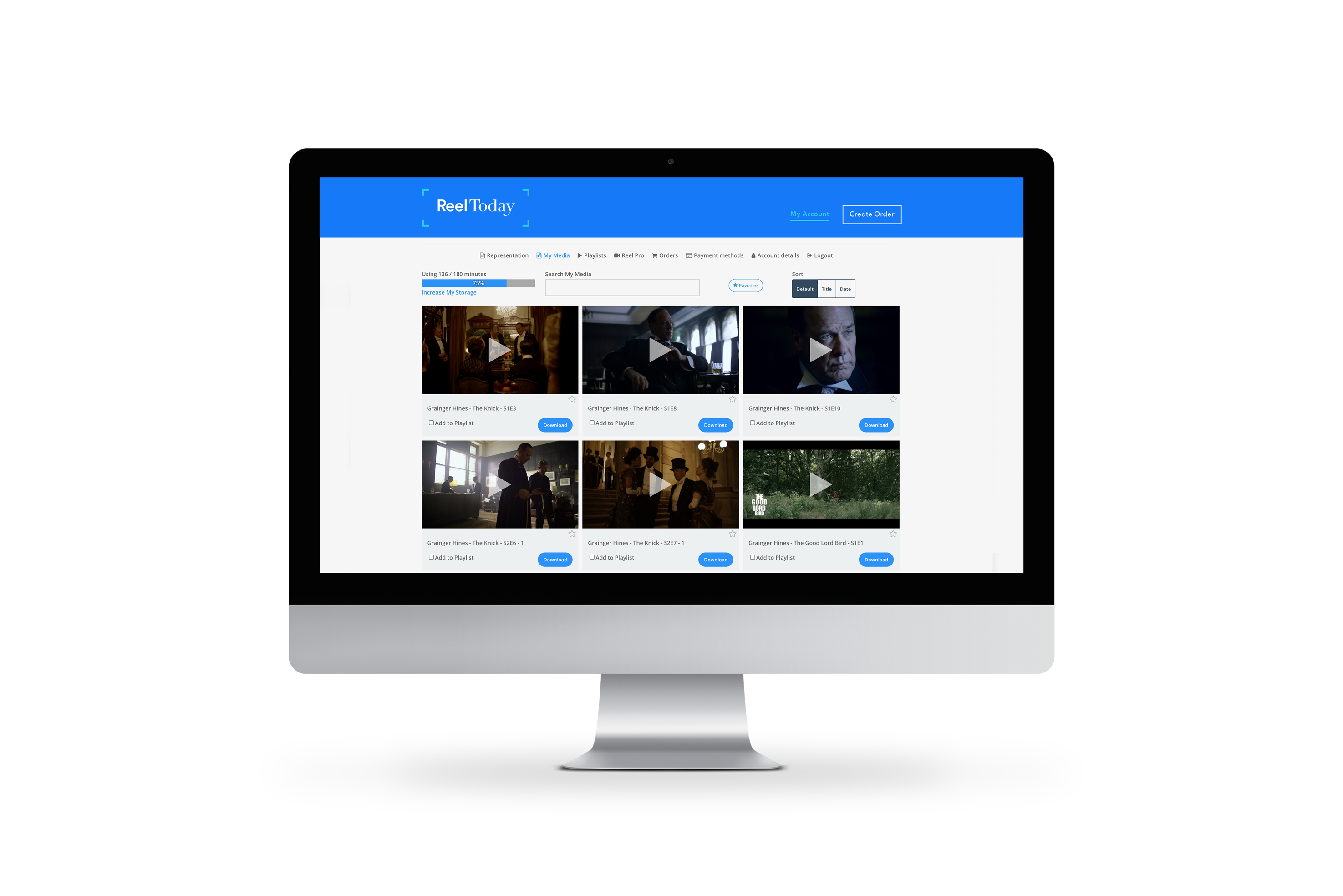 Easy to Download & Share
Download your media directly from your account.
Downloads are available in MP4 format.
Create customizable playlists and share your media with ease.
Link Your Team
Add an Agent or Manager through the Representation section of your account and they can access your files directly.
What You Should Know
Scenes cost $15 each
Files are accessible for 30 days. After 30 days, if you would like for files to remain active, you can sign up for one of our cloud storage plans.
Have a question? Don't hesitate to email us, info@reeltoday.com. We look forward to working with you!
Sign Up Now
Secure Payment
Payments can be made online through our secure payment system.
We accept all major credit cards.